Sacramento Corporate
Reliable Corporate Transportation in Sacramento
Sacramento Limousine Service is your one-stop solution for reliable corporate transportation in San Francisco, Bay Area, & Worldwide. At our company, we offer luxury transportation for your organizational arrangements. Our goal is to arrange the best ground transportation for your corporate travel needs. We use the best and latest technology to provide you the top-notch services that include luxurious travel during your corporate business travel experts at competitive rates and customized billing options. With the easy to use online account management portal, you can efficiently manage your rides and check the money you have spent with our ground transportation.
Get Started Now
Sign up and create a corporate account with us and we will get back to you. To get started, submit your query between Monday-Friday 9AM-4PM PST.

"Sacramento Limousine Service offers airport transportation, luxurious Limos, Buses, SUVs & Exotic Cars. Make an impression and ride in the most luxurious vehicles from our fleet.
Flexible Booking
To Save You Time
You can secure your luxury ride in any of our vehicles through the agents or our web portal. With us, you can make a booking for today, tomorrow or any other future date with secure and customized booking options.
Safety & Privacy
Always Comes First
At Sacramento Limousine Service, you enjoy a comfortable ride that is entirely safe and secure. In our team, we have commercially licensed, and drug tested drivers. We make sure you get the safety while you take a ride in our vehicle as we go through rigorous training to make your travel with us a memorable and safe experience.
Upfront Rates
Will Save You Money
We offer upfront rates, and there are no hidden charges that we are going to bill you. With us, you save mega bucks on your company's ground transportation as we deliver the best services at rates that are competitive. We are honest, and we believe in the integrity of keeping the transparency when it comes to quoting our customers with the up-front charges.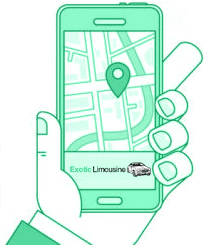 Advanced Technology
Accurate Rates Given with traffic patterns in mind
Sacramento Limousine Service believes in the power of technology that helps us as well as our customers to save time and money. Our services are technology driven, and we give you the live traffic reports along with travel ETAs from Google. You get to see the rates of the rides before you book a reservation with us. With our secure to use and book portal, you can save thousands of dollars, and we offer you reliable services, so you don't have to worry about your corporate travels anymore.
Worldwide Booking
For Your Convenience
We are widespread across the Bay Area, California, nationwide in the US, and 120 other countries worldwide. We assure you the quality of services and reliable transportation worldwide the way you get in San Francisco and the Bay Area.
Service Reliability
Always Count on US
Building trust among our customers has got us at this place, and we make sure to offer the best services as per the expectations of our customers. Each time you book your transportation with us, you get the same special treatment as we believe in maintaining our standard while we grow along with our customer base.
Customer Service
The Best-in-Class
A company cannot grow if the customer base is not happy. We believe in making our customers satisfied with our transportation services, and this is the primary reason that is helping us establish our brand worldwide. Offering quality customer services is something that has always been our priority, and we make sure to follow this each time we come across an old or new customer. We go above and beyond to offer you comfortable, luxurious and safe transportation in the best way possible.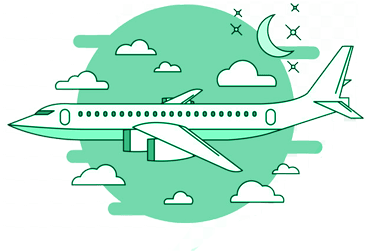 Airport Rides with Flight Tracking
You'll have a car waiting, even if the flight's delayed
We will wait until your flight arrives. We use flight tracking for our customers using the airport transfers. So, if your trip is late, you don't have to worry about missing transportation. Our vehicle will be there to receive you so that you don't have to undergo any trouble of hiring transportation or rescheduling your airport rides. The same car that you have booked with us will be waiting for you at the airport.
Get Started Now
If you have any questions, drop us the inquiry, and we will get back to you with a quick response within the same business day